This week I've read two books to meet my target, but had to leave 'Me Before You' to sneak in between reads in October. Considering I had a bad week, I'm happy enough with that.
Read Last Week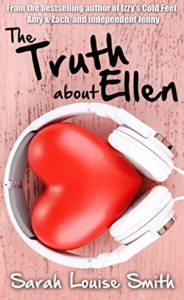 The Truth About Ellen by Sarah Louise Smith
When Ellen starts dating Tom, she neglects to mention that she's a huge fan of the band he used to be in, because that just wouldn't be cool, would it?
Ellen also keeps quiet about how she once spent an evening with Tom's ex-best friend Jasper, her long-term celebrity crush. Tom doesn't need to know about that, it's all in the past.
Enjoyed this book, it was a fun light hearted read!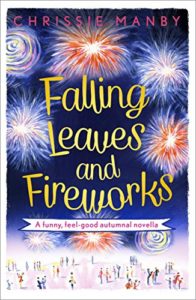 Falling Leaves and Fireworks by Chrissie Manby
The thirty-first of October usually marks the start of the party season in the Benson Edwards household but, having recently lost his beloved cat Fishy, little Jack, aged eight, isn't ready to celebrate.
When the rest of the Bensons and their neighbours decide to throw a Halloween fancy-dress bash in an attempt to cheer Jack up, however, not everything goes to plan as Mark and Ronnie play a ghostly prank which inadvertently sparks a local scandal.
By the time Bonfire Night rolls around, will their neighbourhood relations be up in in smoke? And will Jack have rediscovered his sparkle?
I completely forgot about this until recommended to me on Twitter (Thanks Laura!) when asking for a light hearted novella. Definitely made me miss the Benson's even more!
Reading This Week
I know, it's only a few days into October and I'm already differing from the reading plan, but I couldn't resist reading these, and they're pretty short.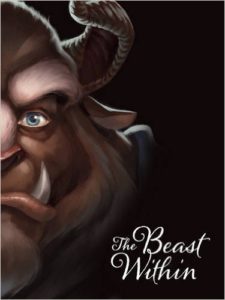 Disney Villains: The Beast Within by Serena Valentino
Hear the tale of Beauty and the Beast from an unknown perspective: the Beast's.
How did a handsome prince, once jovial and beloved by his people, become a bitter and reclusive monster?
Find out in this story of vanity and arrogance, of love and hatred, of beastliness and, of course, beauty.
Words fail me on how excited I am for this book. DISNEY!!!!!! They also have a Wicked Queen from Snow White book, and coming soon, one based on URSULA!!!!!!!!!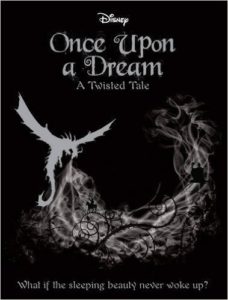 Once Upon a Dream by Liz Braswell
What if the sleeping beauty never woke up? It should be simple – a dragon defeated, a slumbering maiden, a prince poised to wake her. But when said prince falls asleep as soon as his lips meet the princess's, it is clear that this fairy tale is far from over.
With a desperate fairy's last curse infiltrating her mind, Princess Aurora will have to navigate a dangerous magical landscape deep in the depths of her dreams. Soon she stumbles upon Phillip, a charming prince eager to join her quest. But with Maleficent's agents following her every move, Aurora struggles to discover who her true allies are, and more importantly, who she truly is. Time is running out. Will the sleeping beauty be able to wake herself up?
Again I cannot wait to read this, and the rest in the series, based on Aladdin and Beauty and the Beast.
Books Bought this week
Bought This Week