Synopsis
Meet Zoe and Greg Milton, a married couple who have let themselves go a bit.
Zoe was a stunner in her college days, but the intervening decades have added five stone, and removed most of her self-esteem. Greg's rugby-playing days are well and truly behind him, thanks to countless pints of beer and chicken curry.
When Elise, a radio DJ and Zoe's best friend, tells them about a new competition, it seems like the perfect opportunity to turn their lives around. Fat Chance will pit six hefty couples against one another to see who can collectively lose the most weight and walk away with a £50,000 prize.
So begins six months of abject misery, tears, and frustration—that just might turn out to be the best thing that ever happened to them—in another laugh-out-loud look at the way we live now from bestselling author Nick Spalding.
Review
Nick Spalding is an author where I've heard only good things about, and despite owning quite a few of his books on kindle, it's only now that I decided to take the plunge and read one. I thought the premise of this would be something I could connect with since I am trying to lose weight myself, so thought it would be a good laugh that could accompany me through my own weight loss attempt.
Told in viewpoints of both Greg and Zoe, we see their struggles and also their triumphs as they attempt to win the weight loss competition. The writing was funny and some of the situations they get themselves into are hilarious and cringe-worthy at the same time.
At times, the book felt like a collection of essays/stories that Nick Spalding had previously wrote about weight loss, be it a humorous look at the cost of weight loss and exercise or what certain diets do to people. Then added the competition plot in order to make it into one story. I generally enjoyed it, but I would have loved it to feel more like a complete novel rather than a essay collection.
I would have loved to get to know the other contestants more, other than their caricatures of the stereotypes that they were designated when written.
On a similar note, and more integral to the story than the smaller roles in the book, I would also have liked to know Zoe and Greg more, outside of them trying to lose weight and their dilemmas surrounding that. The book talks a lot that people only see them as fat, but other than one small sub-plot which I feel could have been written about much more in depth, we, the reader, only get to see them as fat as we don't get to know the other sides to them.
I didn't hate Greg and Zoe, but at times I didn't like them very much either. Zoe was the instigator of this weight loss regime, and seemed the least committed to it at times, maybe because I don't think we got to see her realisation of making it work like we did with Greg, with Zoe the only attempts that stuck with me until over very far into the book was one fad diet and her selling her gym passes, which, lets face it could help with trying to lose weight. Other than this issue, there was also her friendship with Elise. They were best friends and then Elise done something that I know I would find tough to forgive quickly, and Zoe did so easily. Obviously they're best friends, but that's something we're told, I didn't feel it between them so don't understand why Zoe was so forgiving.
Greg, despite being against entering this competition, clearly loved Zoe and really started to try for her, to keep her happy. He gets a personal trainer, and even though it's hell, he keeps going and really tries his hardest. I don't feel we really got that realisation with Zoe. The main problem I had with Greg was his desperate attempts at assuring us that HE'S NOT GAY AND IS MOST DEFINITELY MACHO. Seemingly every time he might have been doing something that could be considered by some as camp or feminine, such as attending musicals without a girlfriend, he made sure to put to rest any doubts about his masculinity that we may have had in our minds, even though, most likely we wouldn't be having those doubts anyway.
The basic feeling is simple, I'm just really disappointed that I didn't enjoy this book.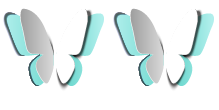 Published by: Lake Union
Gratefully received from the Publisher for review